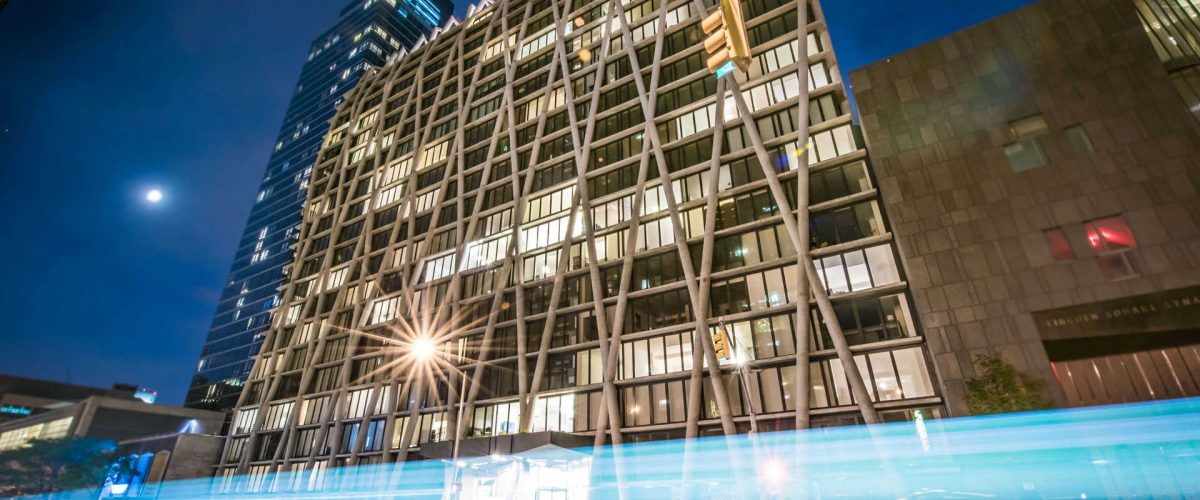 170 Amsterdam Avenue, New York, New York
Residential Rental / Multifamily / Development
This 22-story building is an unusually creative design employing the use of a concrete exoskeleton which not only established a unique identity but also provided for additional rentable space within the building. One of NYC's leading architects, Handel Architects, provided full architectural services on this project. Just blocks from the 72nd Street metro center on the Upper West Side, the building is also just a short walk from Lincoln Center for the Performing Arts. The street frontage along Amsterdam was constrained by the residential lobby, with retail opportunity for a high-end pastry/coffee shop – Boule & Cherie. There is also a service entrance for a below grade child care operation.
https://www.equityapartments.com/new-york-city/upper-west-side/170-amsterdam-apartments#/mediaGallery
Principals of Ceres Capital Partners directed the planning and development of this project.